Witness is an international organization based in Brooklyn, NY. A leader of a global movement that uses video to create human rights change. Every day, activists and citizens risk their lives to expose the truth. Witness help make sure their efforts aren't in vain by training and supporting people using video in their fight for human rights. 
Client: Witness Organization NYC | Internship
Landing page | 5 subpages & 8 micro sites | Responsive layout | Resource library for activists & trainers | Media archive | Donation options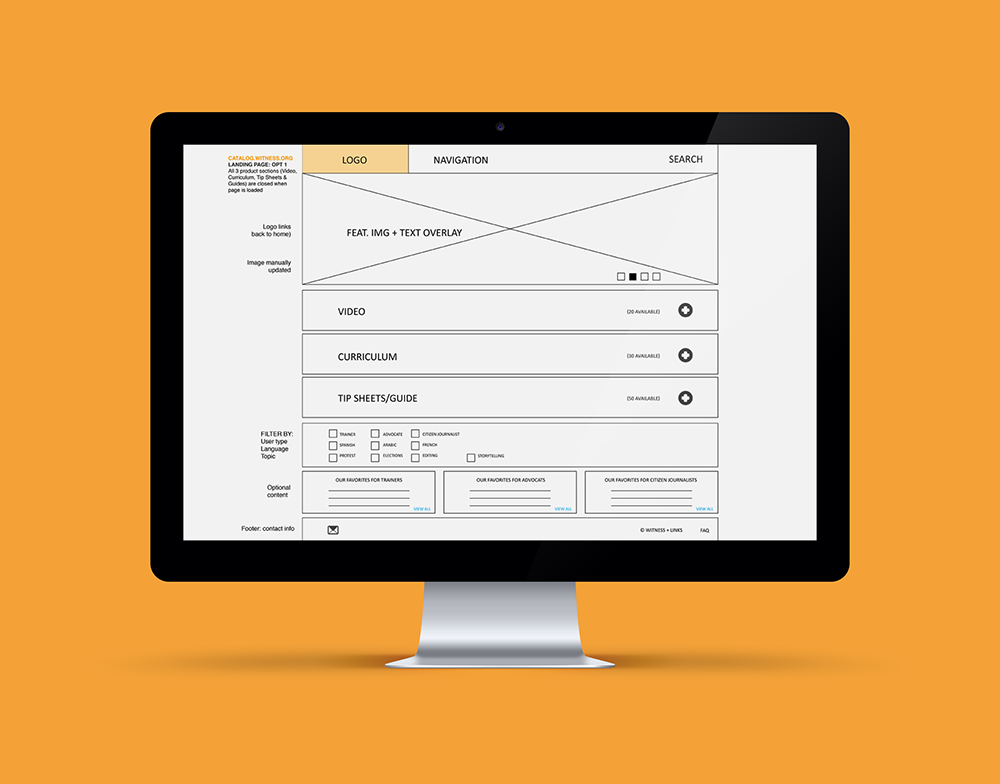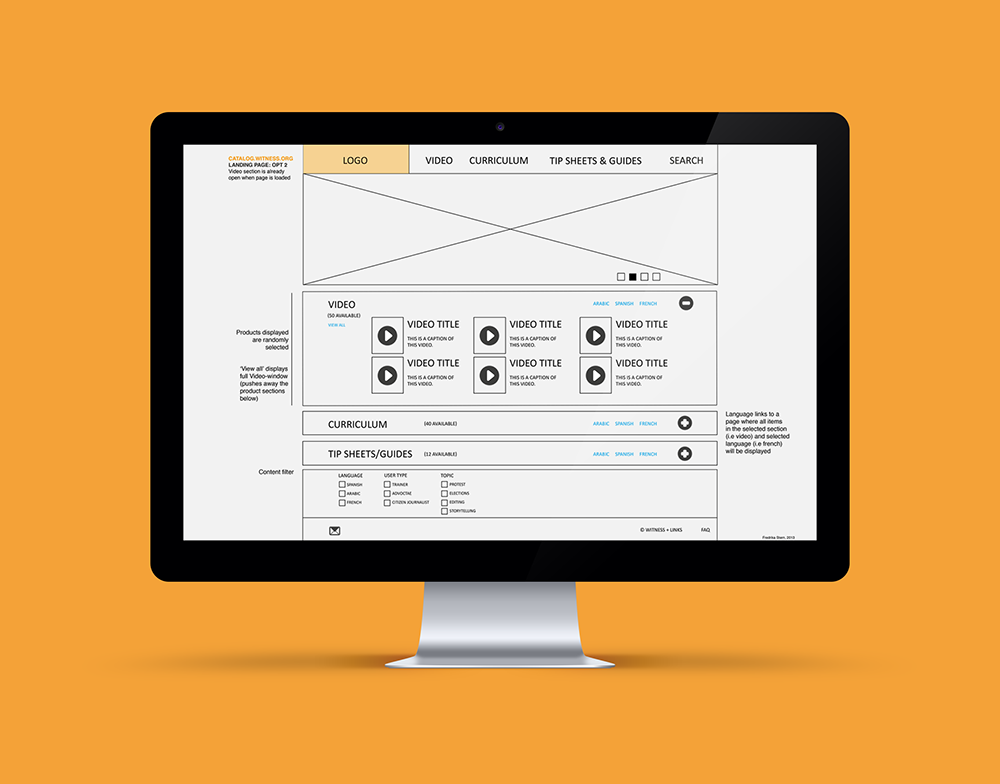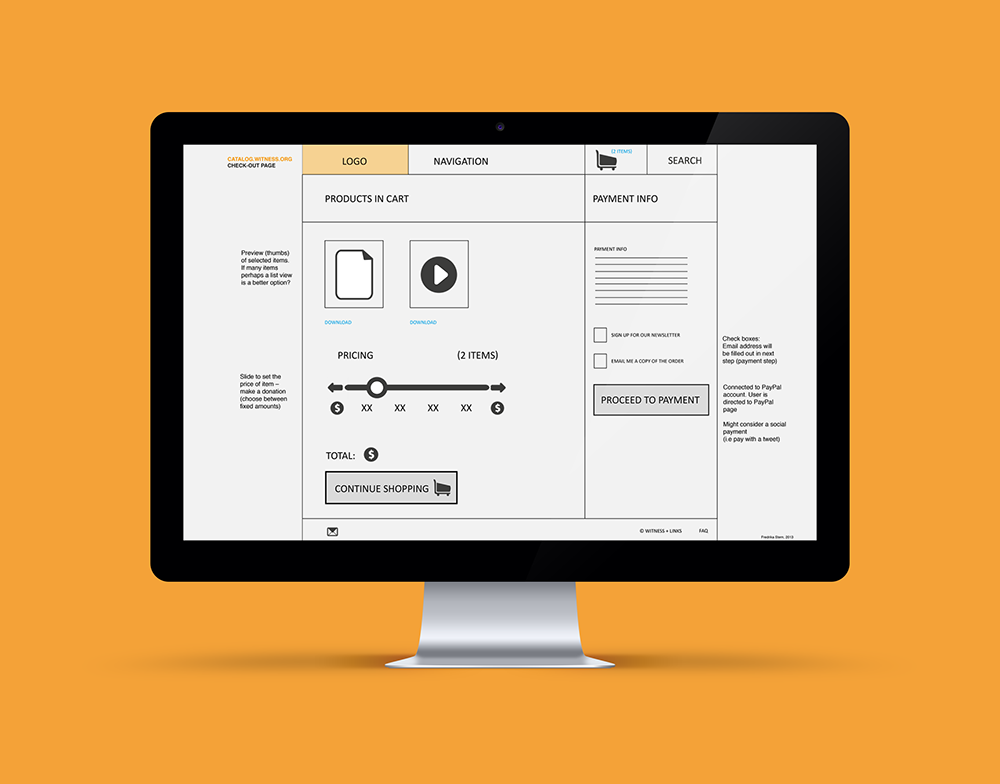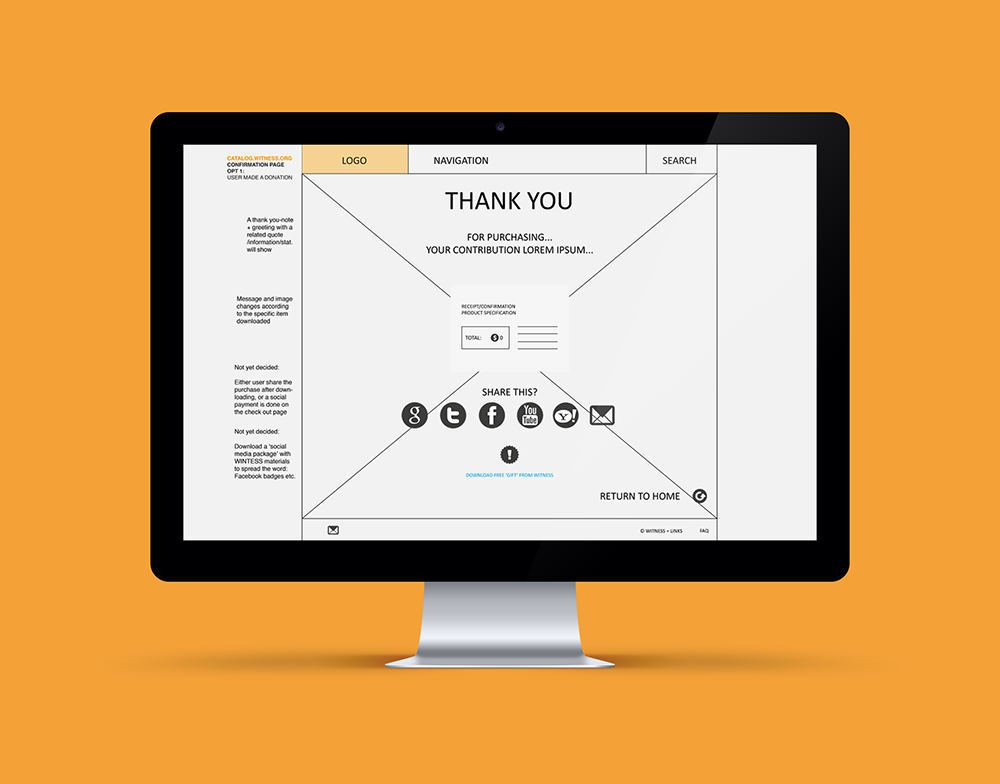 As an intern at Witness I was part of the digital team, working on their new website. The site was to be re-designed, and moved from the former Drupal platform onto Wordpress. This meant that a big chunk of not-so-well organized content needed a new structure. The biggest challenge was to create an appealing, user-friendly interface, without losing important information. We had to find a way to gather and categorize the different content, including a major video library, and present it in a logical way. The solution was to create a main site with several micro sites linked to it. I got to work on the interface; create wireframes, set up color schemes, chose imagery and create an icon set to be used throughout the site.