Client: Samsung | Agency: Cheil Nordic
In spring 2017 I got the fun assignment to design the landing page for the Sweden-launch of mobile payment service Samsung Pay. The old page was very long and contained a lot of photos and information about this innovation. Since then the page has been re-designed by me and it is still being updated with new information about affiliated banks and partners. The purpose of the page is to market Samsung Pay and to make people crave the service. A high goal on app downloads was set, a very good reason to optimize the page for mobile.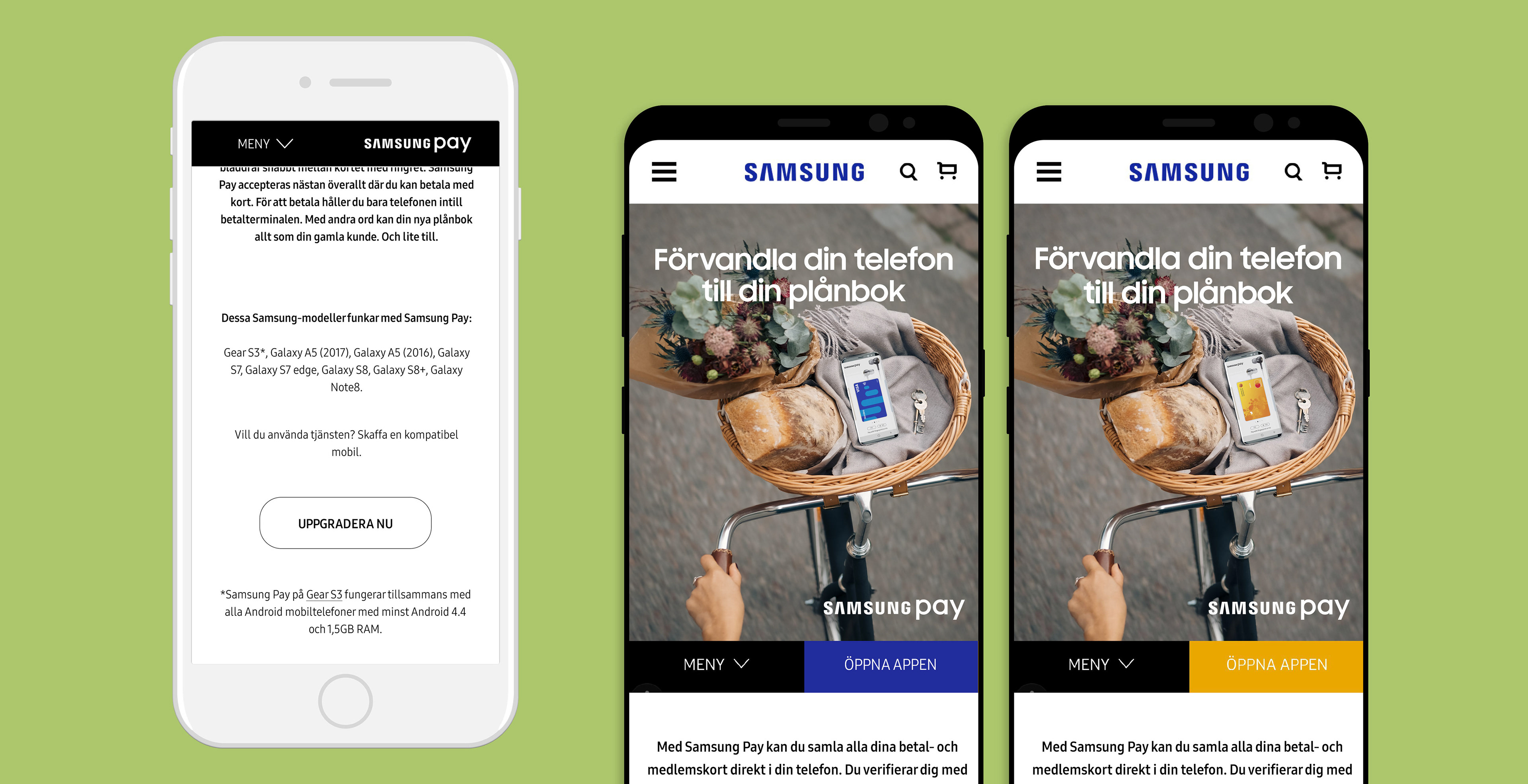 Both A/B-testing and conversion methods were applied to work towards the goal. As numbers showed that a lot of traffic came from iPhone users, an adaptive layout was created for possible conversion from iOS to Samsung. A special CTA btn that only appears on iPhone, takes the user to the e-com page where one can purchase Samsung smartphones – compatible with Samsung Pay, of course.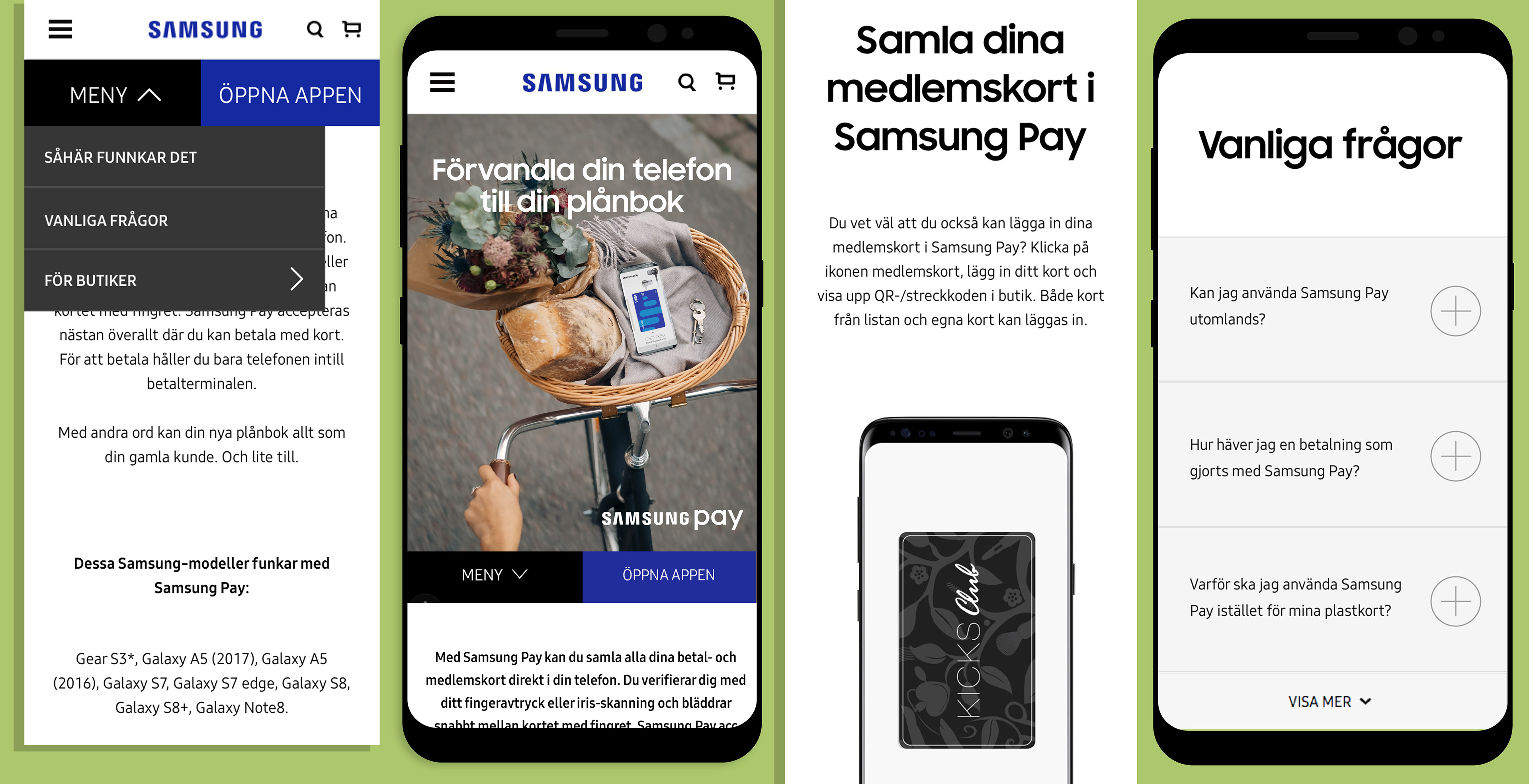 For the launch of the page we did a photoshoot, art directed by me. The key visual at the top of the page changes with the seasons and seasonal events, such as Christmas and Valentine's. These images were created for fall 2017.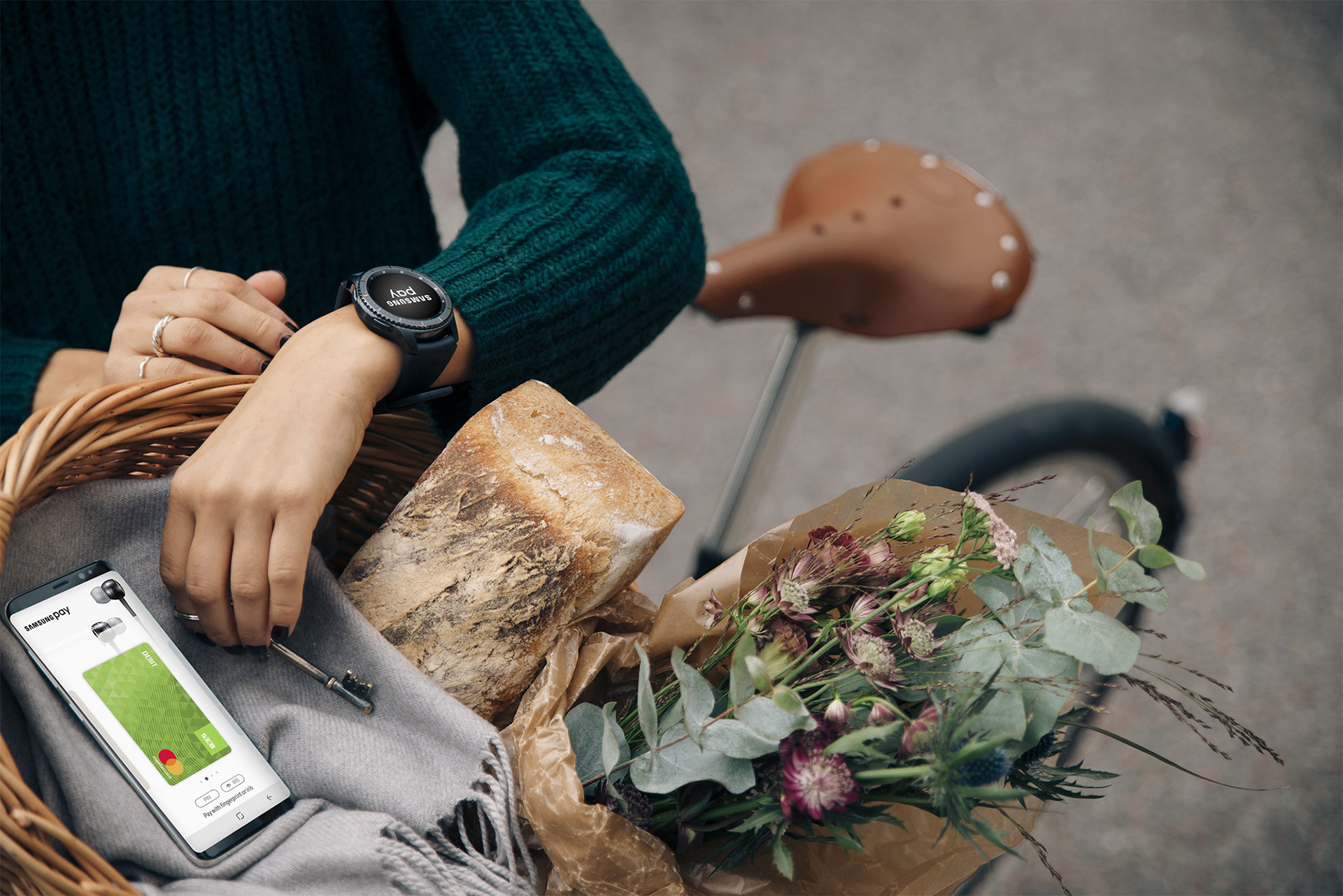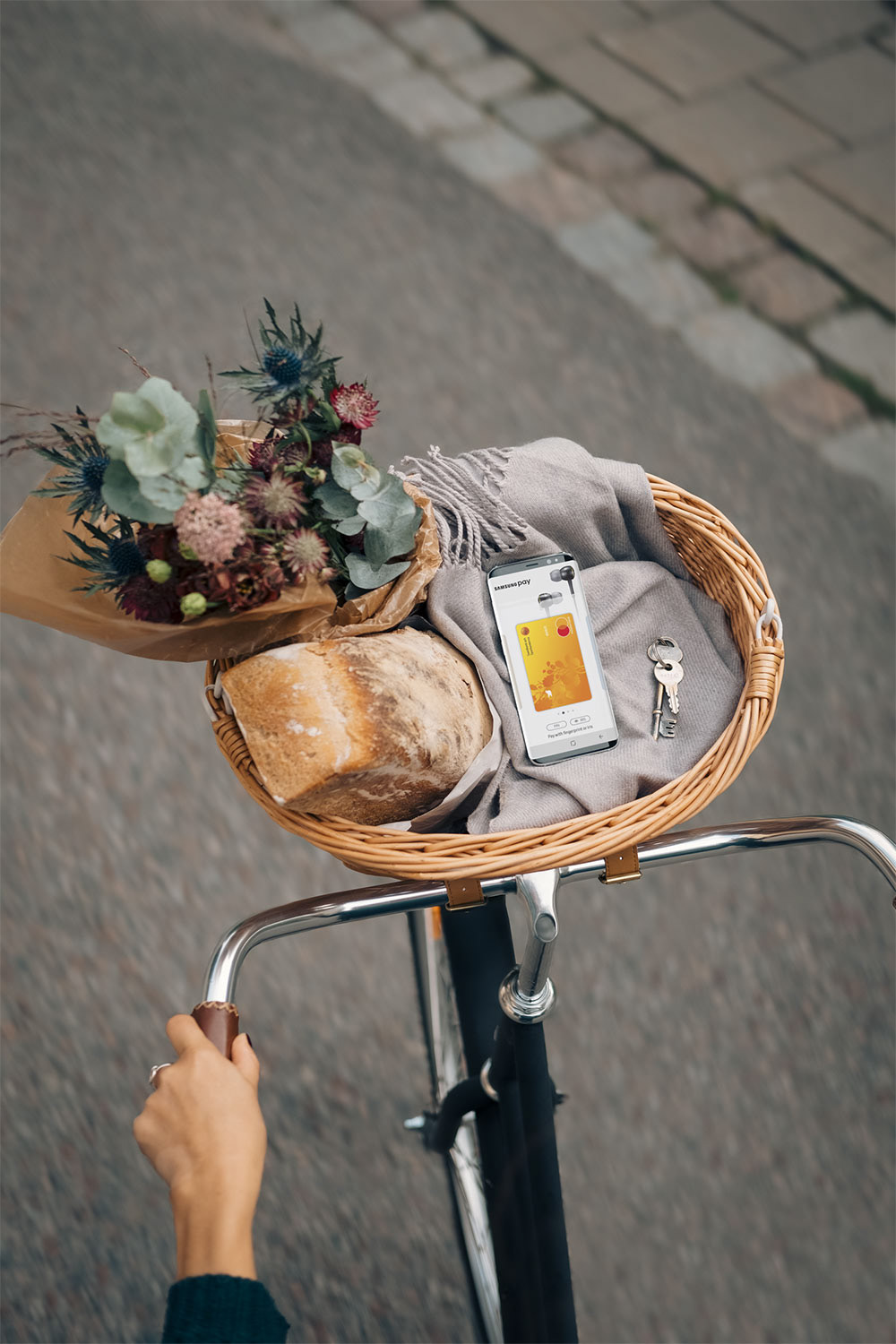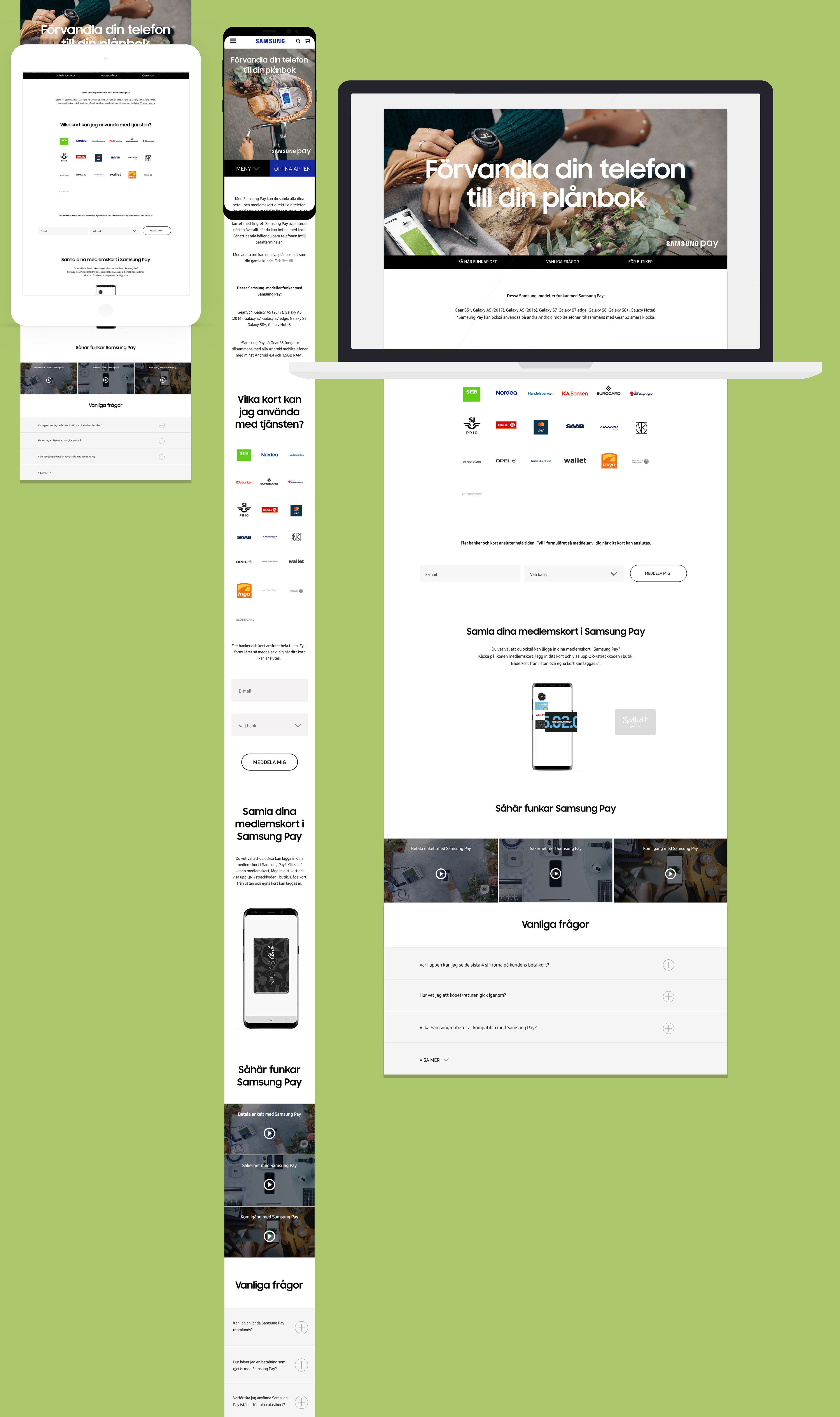 An animation shows in a simple, fast way that you can also keep all you membership cards in the Samsung Pay app.